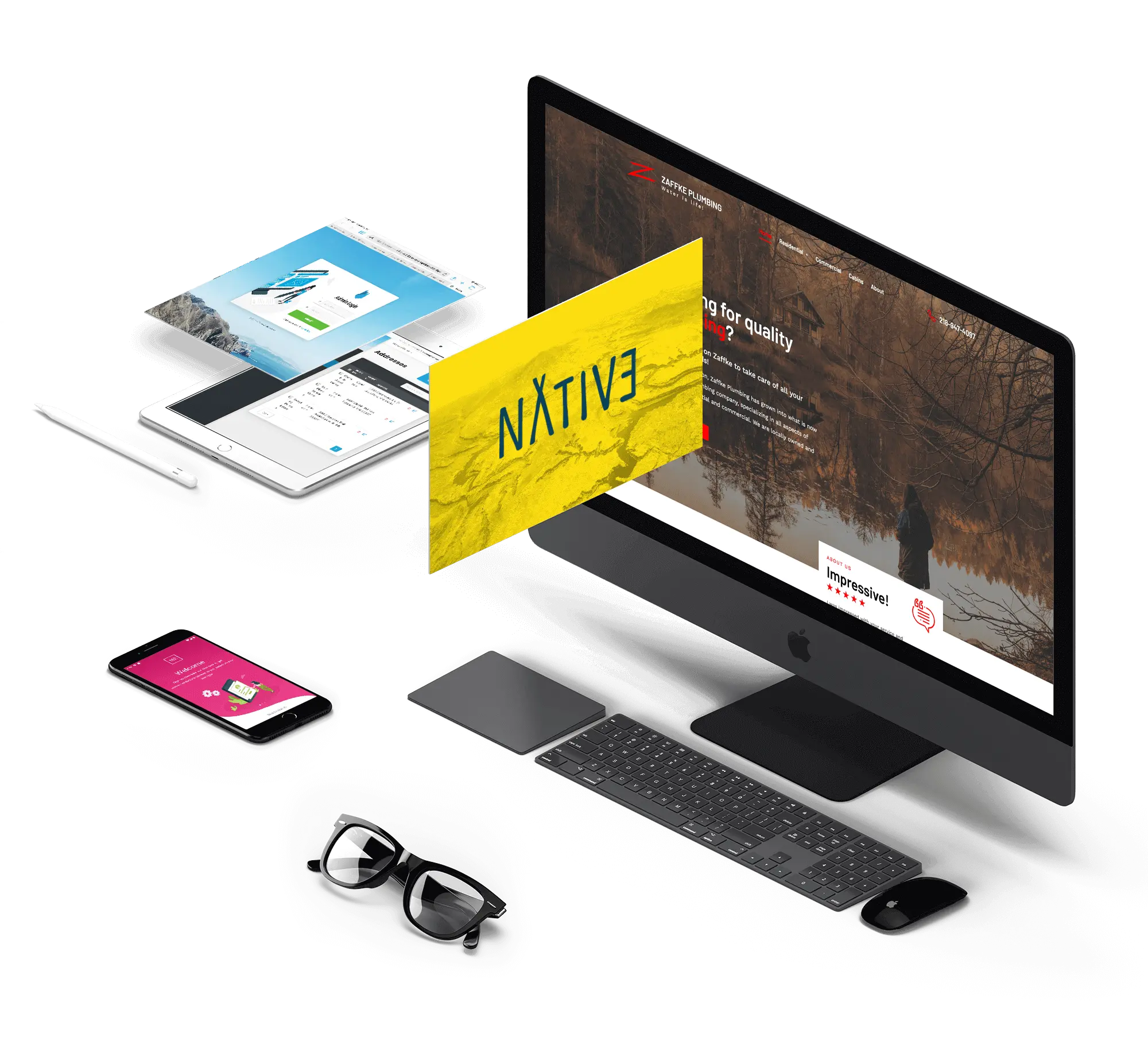 Development
Bring Your Website
to Life
At NATIV3, we're all about conversions - Taking your customers from Point A to Point B in the most efficient and enjoyable way possible. And while digital marketing shoulders much of that burden, your website is where the magic happens.
We want to empower your brand by creating meaningful experiences that engage your users and push the boundaries of what creative website design can be. As natives of the digital era, we have helped usher in a new generation of interactive, purposeful encounters that bring your customers closer to your brand that they've ever been before.
Development
Creating an effective strategy
A building can't be built without a detailed plan of construction, and neither can a website. From day one when we start working with you to establish or redesign your web presence we listen closely to your goals so that we can develop a Website Planning Document that provides the foundation for capitalizing on every visitor to your website. This is the beginning of our three-pronged approach to web development that entail Discovery, Design, and Delivery. Discover

Your Goals

Starting with a kickoff meeting to hear from everyone on your team, the NATIV3 team aims to focus our initial efforts on listening to you, our client. Taking what we learn from you and adding our knowledge of best practices and the results of analysis we conduct, our primary goal at the outset of every project is to ensure that we have accounted and planned for meeting all of your needs.
Design

the Experience

They'll come for the aesthetics and stay for the authenticity. We approach software design from a human-centered perspective, understanding that ultimately our design must not only be usable, but a joy to use by humans. We'll work with you to build a site that reflects who your brand is and what you're capable of bringing to the table. From there, customers can begin to engage with your business.
Deliver

the Product

Once we've strategized and designed a web experience you'll love, the only thing left to do is develop and deliver it. We'll keep you informed along the way with early and often demos of our work, during which we gain realtime feedback. Our goal is to ultimately deliver a web presence that you not only will love, but that will be an asset to your organization for the long-term.
Philosophy
Design That Takes You From Website to Basecamp
Like mountaineers staring down their next bold adventure, your customers need a basecamp from which all information and resources are made easily accessible. That's why your website is a critical piece of the NATIV3 Action Funnel, our proven process for helping you convert folks from "just browsing" to "returning customer."
NATIV3 was a joy to work with. Their team is professional, kind, and formed a great relationship with us. The mobile app they built for us is top of the line. We couldn't be happier with them.